Sponsor an Alpaca Farm
You can sign up to sponsor any of our alpacas shown below for a year at the cost of $100. Your sponsorship money goes toward helping with animal care, not only their food (grain and hay) but pasture maintenance and medical needs when necessary. You'll also receive many additional benefits. Click Here to Learn More. After choosing the alpaca you wish to sponsor, fill out the Alpaca Sponsor Form
Please click on each picture below for a larger view.


She is full of sass when it comes to sharing her space or food. She is a petite female with a big personality. Her coloring (grey, brown, beige) allows her to stand out in the pasture.


Envy is such a darling. She has one half white leg and the rest of her is the fawn color. She is a beautiful girl.


She is a recent baby (cria) on our farm - born in March 2020. Her name is "Jumping Jade" and the first part of her name is due to how expressive and happy she is. She is a deep chocolate brown color and so fun to watch her.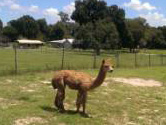 He is just a pretty face for a boy! And a personality to match is cuteness. I get a little tug on my shirt if my back is to him. I think it is to remind me to tell him good morning!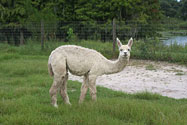 She is a beautiful female and is one of the first ones to come up to you in the pasture or in the barn stalls to see what you're doing.


She is full of attitude and spunk since the day she was born! You can see it in her eyes and the way she carries herself.


Almost anyone that has been at the farm knows Smiley. He is always ready to give out a kiss unless he doesn't want to get up and lose his spot in front of the fan or if he's out grazing in the pasture.